User:RonVondaH
From ActiveWiki
RonVondaH
Citizen of Active Worlds
Since

?

Citizen Number(s)

?

Alias(es)

?

Location

?

Avatar(s)

?

Worlds

?

Builds

?

Website

?
Awards
My History in AW
I have enjoyed my time in AW building with friends or alone.
My interest in AW came with my late wife June, or Honeydukes as she was known in ActiveWorlds. This is a link to her memorial build AW 7943.68N 447.65E 0.04a 360 created by citizen Myssie.
She loved to chat and host bingo on occasion. She passed away on 2nd of Feb., 2002, and after a few months I decided to come back to AW and build again.
Citizens tunablues and dreamer2 passed on the birthday builds AW 8677.42S 2176.98E 0.00a 87 to me and Avarose. I was able to create many unique builds, or sculptures, as some call them, at that time. Soon my helper left, and I found myself building, and adding her name to my builds, as she became interested in other things.
Around a month after my son Jefferey went to be with the Lord, AW 2747.70N 637.17W 1.86a 0 I met Vonda, or VondaRonH as she is known now, and chased her until she gave in.. lol. She never, ever chased after me as some like to say. Some people's version of my life, virtual or otherwise, is simply not true.
We were virtually engaged at Dove Valley AW 4156.78S 4580.37W 0.01a 278 in Alpha, on the 23rd of April, 2008, and were married in real life on 2nd of October, 2008. She's a great builder and learns quickly. We love building together on our place in Alpha. AW 4168.42S 4601.61W 0.18a 359
Due to some actions on the part of some of my "friends", I no longer choose to be an active member of the "community" My real life is more important and living it ...
I did not have a part in creating the wheel in Alpha as is rumoured. lol. Funny the things you learn or hear that are simply not true. So I thank you AWI for giving me the opportunity to meet my soulmate. Yes it does happen online for some of us.
I do not have a contact list, nor does Vonda because it's more peaceful that way and our building goes a lot smoothly. For some, please dont take it personally.
If you're not one of the sour ones... drop by and see our builds. We build for fun and we build for each other. Many of our builds reflect our faith in Christ as you may see when visiting our places.
I hope that any new people to AW will find the happiness I have found in Active Worlds.
Some Favorite Builds
Golden Heart/by Vonda for me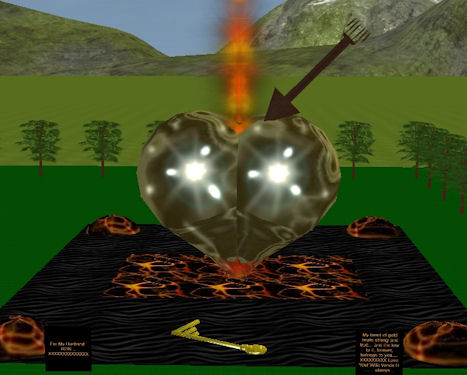 AW 4175.73S 4580.21W 1.32a 184
Canal build by Vonda/2nd Christmas gift for me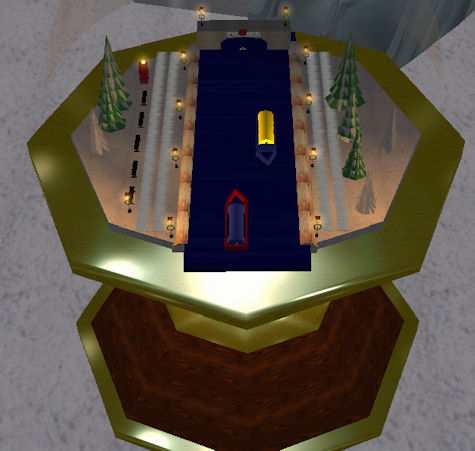 1st Christmas build from Vonda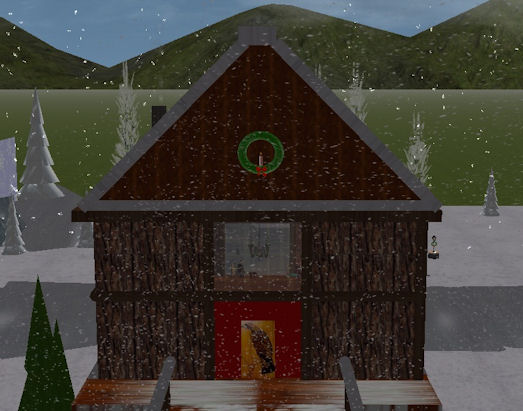 AW 4084.21S 4818.54W 0.01a 359
Hollyhocks/Polybotanical Gardens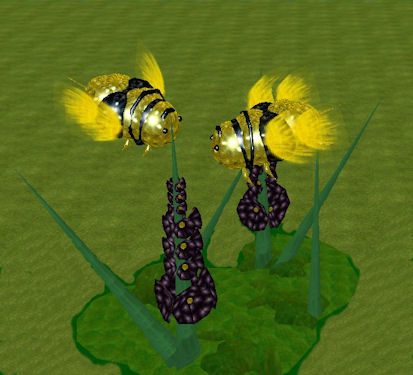 Cactus Terrarium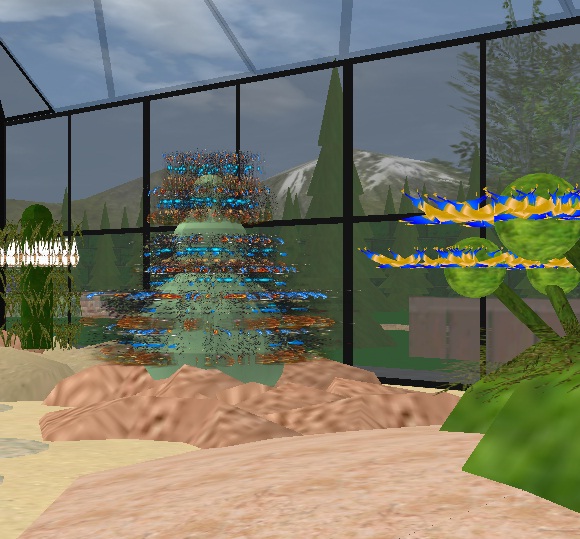 Gladiolus/Polybotanical Gardens