User:Demon Wolf
From ActiveWiki
Demon Wolf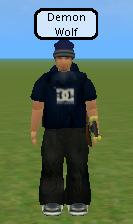 Citizen of Active Worlds
Since

May 2004

Citizen Number(s)
Alias(es)

Zack1993

Location

Valley Forge, PA

Avatar(s)

Skater_Board

Worlds
Builds
Website

?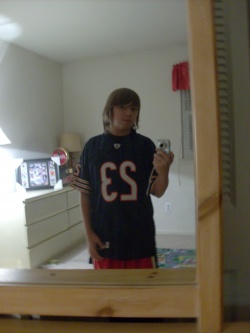 History/About
Demon Wolf found ActiveWorlds through a friend (Giles) and became a tourist in the Spring of 2004. As a tourist, he started building in the world Storage with his friend.
On May 22, 2004, he became a Citizen. His name was Zack1993. Now with a Citizenship, he continued to build in Storage, but without the worry of deletion. After several months, he discovered that there were many other worlds he could build in. The first he came to was AWTeen.
He enjoyed AWTeen with a larger and better OP. After some time, he became friends with LilRio and Leestrong7. Through them, he met FS Neo. This is how Zack1993 became who we know him as today. FS Neo was the head of a small clan called the Wolf Clan. Everybody in the clan had a second name. All names included the name Wolf in it. He became Demon Wolf, and eventually the name stuck.
Community Positions
Listed in this section are positions in the community which Demon Wolf has held:
Current Projects
Contact