Scarabian Republic
From ActiveWiki
Scarabian Republic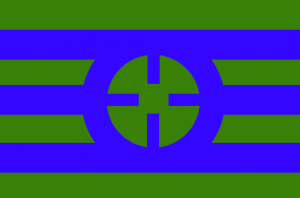 Nation
Location
Leader(s)
Founded

2002

States
The Scarabian Republic is a fictional nation that resides within the Active Worlds universe. It is an "intragalactic system of city states whom all abide by the order of the republic's Charter, or their own charter, provided it is approved by the Scarabian Board of Administrators. It's role is to strengthen eachother's communities by sharing resources and promoting eachother."
Membership
Cities that are interested in joining the republic must be organized under some form of government, preferrably a charter which clearly defines how things are ran. They may follow their own charter, or adapt to the existing Scarabian Charter.
In order to join, a leader from the community will have to publish an application on the Republic board within the Scarabian Republic Forums. This application should include the city name, location, a list VIPs of the community and their role, a description of the city, and a copy of the charter under which it runs, as well as any other information they consider important and worth mentioning.
Cities that join the Scarabian Republic are typically integrated into the Scarabian community. Members from each other cities have been known to participate in events and building projects together, in an effort to build each other's community up.
Cities that join the republic may have their own community forum within the Scarabian Republic Forum, if they so desire.
Members
Active Cities
There are currently two active cities in the Scarabian Republic:
Inactive Cities
External Links
[1] - Scarabian Republic Charter