Rockford
From ActiveWiki
Rockford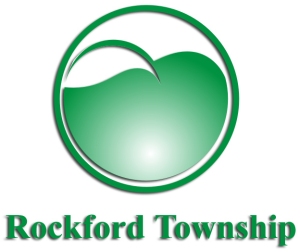 Community of AlphaWorld
Location
Leader(s)
Founded

October 2000

Population

?

Website

?
Rockford was originally founded and incorporated as City of Wintertown and later reincorporated as City of Rockford. It was originally named as City of Wintertown due to the fact it had very much different climate back then. It used to had extensive snow-covered terrains in the surroundings. Today, it has been changed into subtropical climate featuring palm trees and green grounds.
The Rockford Town Center area is a unique landmark since it has been built above the highway tunnel to ensure that the continuity of the highway was not interrupted. The Rockford Town Center was largely done by hicks8.
History
City of Rockford was originally founded and incorporated on an unknown day of October 2000 as City of Wintertown. It was later reincorporated as City of Rockford. The reincorporation came about because of both changes in political climate and environmental terrain. At the time of its original incorporation in 2000, state of Palmshire has not yet entered its existence (not until July 4, 2004) and in its place was a former Peace Colony. Capital of the former Peace Colony was at Peaceful Valley until statehood from 1999 to 2004. At same time, city had an extensive snow-covered terrains in the surroundings, hence the original name.
Later, through a bizarre environmental change, that changed into subtropical climate featuring palm trees and green grounds. The city formally changed its name to Rockford. On 4 July 2004, the Commonwealth of Palmshire formally entered statehood and the city of Rockford was named its permanent capital. City of Rockford immediately reincorporated under its current name to reflect changes in the city and political climate. It ceased to be the capital on 20 March 2011 following the passage of Capital Act in the Parliament that moved seat of Palmshire government to city of Cypress Hollow.
Background Overview
Rockford is the current state capital and also a county seat of Rockford County. Rockford is unique from Peaceville, the other community in the state, in that it has its own metropolitan sprawl. Such a metropolitan area in a sense is made possible by a vast freeway network that links the city to other nearby towns and villages such as Copton, Stirling, Fancy Farm, Casion-Reading, Tall City, Romani Village, and so on. The very same freeway network also connects the metropolitan area to Phin County, and that in turn also links them indirectly to the distant SW City on the other side of AlphaWorld. Current mayor is Prime Minister Chris D.
Government
The city government of Rockford was consisted of executive and legislative branches. Mayor was its chief executive officer elected to 4-year term with no term limits. Mayor oversees the executive agencies including Rockford Police Department (RPD) and Rockford Fire Department (RFD). Both Police Chief and Fire Chief reports to Mayor. Mayor is guarded by Mayoral Protective Service (MPS), a detail from Rockford Police Department.
The legislative branch was vested in the four-member City Council. The city is divided into four wards: 1st ward (North), 2nd ward (South), 3rd (West), 4th (East). Mayor is presiding officer of the City Council and also votes in legislative sessions. Each members of the City Council are elected to a 2-year term with no term limits.
Following the change at national level since 1 September 2010, the City Council was abolished and Mayor ceased to be an elected position. Prime Minister Legion, previously the Acting Mayor of Rockford, took over as Mayor of Rockford shortly after the changes. Thereafter, the Prime Minister has held the position of Mayor of Rockford simultaneously at same time, effectively an equivalent to Mayor-President, currently held by Syntax, in SW City/Scarabian Confederation.
Cityscape
Downtown Rockford features a skyline of its own surrounding the Rockford Town Center sitting above a tunnel that allows highway to pass unhindered under it. Less than a mile to the northeast of Rockford Town Center is a new city hall built in September 2009 to replace the old city hall located to the southwest of the Rockford Town Center. The new city hall is now demolished and there is no current plan to build another city hall at this present time.
To the east and slightly south of Downtown Rockford is Governor's House, a former official residence of the Prime Minister of Palmshire.
Palmshire State Capitol was a new structure built and completed on 22 November 2009 to replace the Old Palmshire State Capitol, which was already showing signs of aging and was overcrowded. The new Palmshire State Capitol, like its predecessor, has two large chambers with one designated as Senate chamber, although much larger than the previous one. Palmshire State Capitol is located across the Palmshire State Capitol Park to the south from the Rockford City Hall.
Since coup of 2010, the new State capitol is now no longer used as result of the Senate being dissolved. There have been speculation that it may be demolished now that the newly constituted Parliament of Palmshire meets elsewhere and therefore there is no longer any uses for the new state capitol.
The former seat of the state Legislature, the Old Palmshire State Capitol, has meanwhile become the Rockford County Courthouse for time being until the new one is constructed in future.
Transportation
For freeways, Rockford is served by Interstate 75 and 175. Rockford has an airport. A port is planned for the city in a foreseeable future. The state Legislature has authorized creation of Rockford Port Authority (RPA) and its policing agency, Rockford Port Authority Police Department (RPAPD) in Rockford Port Act of 2009.
Originally, an airport was built close to the city of Rockford. It was named Wintertown International Airport prior to name change of the city. It has since then been demolished due to urban growth of the city that has threatened to encroach upon airport's immediate vicinity. Since then, no replacement airport was built for years due to deadlock in the Palmshire Senate to pass an appropriations bill for one. As result, Rockford Airport Board was forced to enter skeleton state for remainder of the time. Finally, Senate passed an appropriation bill for fiscal year 2008-2009 for a replacement airport. First of three construction phases for the new Rockford Regional Airport has begun in mid-September. The plan drawn up by now reactivated Rockford Airport Board calls for gradual expansion of airport from its initial one terminal to several during five-year period beginning on January 2010 and ending on January 2015.
The Rockford Airport Board said it plans this expansion to enable airport to be able to service international air traffic and thus earning its designation as Rockford International Airport.
The plan for the airport has stalled again amid shifting priorities. The board has been abolished following the Palmshire coup of 2010 as part of the reforms and as result the airport development plan was put on hold indefinitely, with priority now shifted to industrial and housing development in the city. Thereafter, no actions has been taken on its development.
See also