Roads and Traffic Division of Nuwa Lueza
From ActiveWiki
Roads and Traffic Division of Nuwa Lueza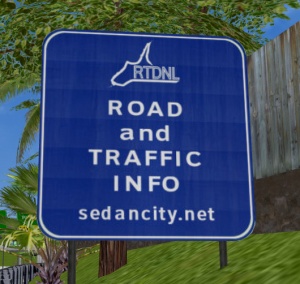 Governmental agency
Location
Leader(s)
Founded

2006

Website
The Roads and Traffic Division of Nuwa Lueza, most commonly referred as RTDNL, is a state government department in the world of Sedan. Its mission is to improve mobility via roads structures across the state of Nuwa Lueza. It manages the road infrastructures and transportation and all the signage within the state territory.
Current projects
Several important projects include the completion of Fedroad 1, NL-10, NL-20, NL-110, NL-210 and the construction of their access ramps. And also, the two tunnels linking Naya Island via the Fedroad 1 and the Route 2 and the reconfiguration of the Sedan Bridge in order minimize the lag that it causes.
The completion of the 1/20 Jonction interchange.
See also
Sedan - The world and the city of Sedan