AWTeen
From ActiveWiki
AWTeen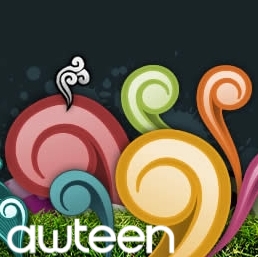 World of Active Worlds
Owner(s)
Founded

October 1998

Configuration

P3750 N,W,S,E ? Users

Rating

PG

Running?

✓

Website

?
AWTeen is a world for teenagers. It is a public building world owned by Active Worlds. The world is oriented to a younger audience, as seen by its long history of world events and landscape. Currently, AWTeen does not have an assigned caretaker.
In the past, many have viewed AWTeen as one of the most technologically advanced public building worlds in the Activeworlds universe. The world previously made use of various bots to enhance the builder's experience, and its leaders regularly updated its building selection.
Size
AWTeen is a P-3750 world, which means land available for building extends 3,750 coordinates in all directions from the center of the world. This gives AWTeen a total area of 7500x7500 coordinates, or 5,625,000,000² coordinates in size. On March 3, 2008, the world was upgraded to P-3750 from P-3000 by Flagg. AWTeen has one of the largest object paths (OP). The OP consists of more than 15,000 objects, 270 avatars, and 300 sequence animations.
Staff
Caretakers
AWTeen has had many leaders over the years, and leaders often come and go as their free time allows. AWTeen is currently led by:
AWTeen is also within the jurisdiction of the Peacekeepers.
History
This section is under construction, contains some dating errors, and is not a complete history.
AWTeen was created in October, 1998, by AWI, due to the influence of users such as TheCheese and Lucrezia Borgia. AWTeen was the first world to try a personal government, with TheCheese named world manager, who set up various programs and encouraged expansion. He founded the Teen Cop program (today known as the Teen Patrols) and encouraged users to create towns and cities. He also gave users special objects rights. By November, 1998, TheCheese had grown inactive, and was replaced by Cahalane in a plan to bring the world back to popularity.
The efforts during Cahalane's time as caretaker were largely responsible for setting AWTeen up as a popular world. Regular Paintball and chess games began around this time, as well as the first RPG communities. A core group of users, notably Cahalane and Brock, was formed around this time, which helped to drive these events to AWTeen's eventual success as a world. Cahalane eventually left AWTeen in July, 2000, to focus on schoolwork, and was replaced by Brant, with Brock as co-caretaker.
Beginnings of Structure
Brant's leadership and staff added onto the foundation set up before them, establishing various projects that are still running today. One such project, the GzKeepers (later known as the Just Ask Me Guides and now known as AWTeen JAM) were founded by Phalaphe as a program similar to that of a Gatekeeper. The initial GzKeepers included Azslande, Netwire, Night Power and XelNaga.
When phalaphe stepped down from GzKeepers, Calliope took over. Under Calliope, the GzKeeper program expanded to a new generation, including The Sun Spirit, Saria, Shorah, David15, Joshpc, Cybersaiyan, KoKoPuFFz, Dark and Ethan Hunt. XelNaga was the last of the original GzKeepers to resign in January 2001, and the remaining GzKeepers left shortly afterwards. Chanty and Mousty revitalized the GzKeeper program as Just Ask Me in 2002. Soon after this, Brock stepped down from his position of co-caretaker, and was replaced by Ace32.
The world continued to grow after this period, with ground zero ever evolving and the world receiving expansions. Notable towns began to pop up during this period, as well. Moonlight Heights was founded in 2001, a town which would later go on to receive a Cy Award for its Martian Stadium.
Brant resigned as a caretaker in the summer of 2002, and was replaced by
Chanty
and
Poseidon
. The
AWTeen Committee Charter
was adopted during this time.
AlexTheMartian
later became caretaker, and was replaced by
Digigurl
in August 2005. Chanty retired in October 2004 and was replaced by
Netwire
.
Explosion of Communities
Starting in late 2004, AWTeen experienced a small revival in regard to towns. The recent opening and subsequent closing of New Capital City by phalaphe had spurred several citizens to revisit or give new life to their towns. Some such examples are Blue Moon Village and Unity City. However in November 2004 a new town stepped onto the scene and quickly exploded into a major township. New Arklay City, ran by Hyper Anthony quickly exploded to become the largest town in AWTeen over the next few months. Fueled by organizing building projects with other prominent builders of the time (such as pcnate) and inviting friends, the area rapidly grew to over 50 members by the end of the year.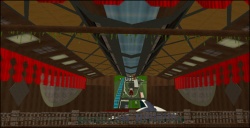 The new year rang in more development for New Arklay City, as it had been accepted into the
Scarabian Republic
on January 4. Over the next few months the area developed into a sort of city-state, with many leaders of smaller communities developing a larger city infrastructure and building the first actually connected community within AWTeen in several years. As this continued,
Hyper Anthony
also worked alongside AWTeen staff in events and as a teen patrol, and eventually succeeded
Allen Iverson
as a caretaker in January, 2006.
The popularity of city building at this time led others to create similarly themed cities. One such example is Hydrogen City, which also joined the Scarabian Republic. AlexTheMartian returned to continue work in Moonlight Heights as well. New Arklay lost prominence midway through 2006, but its mark left towns thriving in AWTeen, as new towns such as Sky View City and Oakdale filled in its stead.
Structural Changes
Digigurl stepped down from her position as CT at the beginning of December, 2006. Dr. Squailboont was selected as the next CT, joining JerMe and Hyper Anthony, who soon also stepped down from his position as Caretaker on February 18, 2007 and was quickly replaced by Brock on February 20, 2007. On March 14, 2007, a new charter was successfully ratified.
It became effective on March 21, 2007 and after negotiations with Flagg, who had recently returned, the world rating was raised from G to PG on March 17, 2007. During Summer of 2007 AlexTheMartian was designated as Co-Caretaker for Brock during his three-month leave of absence. Brock occasionally became active during the summer period when his presence was required.
A declaration of no confidence was passed against JerMe by the AWTeen General Assembly on June 26, 2007. JerMe resigned that same night and restricted public access to his website, AWTeen.com. That website was the then-official website of AWTeen. Brock then designated Dr. Squailboont as the interim Chief Executive immediately after JerMe's departure from the world that night. Dr. Squailboont was approved for the position by Flagg of AWI on June 27, 2007. This was the first serious test of the new AWTeen Charter.
On June 27, 2007, at an unofficial public meeting held by GC, Dr. Squailboont announced that Digigurl would become the world's third caretaker. Digigurl then announced the availability of two caretaker assistant positions, one for each associate caretaker. AlexTheMartian became Brock's caretaker assistant while Silverliner became Digigurl's caretaker assistant later on July 6, 2007. Also, the world rating was further raised to PG-13 on June 29, 2007.
Growing Controversy
On October 19, 2007, Hermes-powered global chat relay was slated for removal from the world. The remaining features of Hermes would continue to be available, such as conferences and global private messaging (also known as global whispering). This decision was made solely by Dr. SquaiLboonT without input from any of his staff. Hermes was due to be altered before 9:00 A.M. CST on the day of October 19.
After this announcement, Dr. SquaiLboont held a private meeting with Flagg concerning the state of the world. The result of this discussion was the removal of the Caretaker system, returning AWTeen to AWI's authority. Flagg had then setup a new 'governor' system which cycles a caretaker every six months after a vote. After the first voting session, Strike Rapier was the first Governor elected on November 2007.
Dr. Squailboont announced his resignation in a forums post that drew widespread condemnation from the community for its message as well as its tone. The text of the announcement is available at Dr. Squailboont's resignation.
November 2007 Governor election
AWTeen held its first Governor election in November 2007. Strike Rapier won the election by two votes, ahead of DaBean. Matthew trailed DaBean by six votes. The election was controversial, involving many forum threads and discussions; however, no debates were held.
The Governors
Strike Rapier took office as AWTeen Governor on November 15, 2007. He was subsequently reelected to a second term beginning March 1, 2008, after initially refusing to run. He served as world governor until Espilae succeeded him after Strike stepped down. Though often criticized for his overly-blunt tactics, his leadership and use of experimental technologies in the world continued to bring new innovations and users to the world. Following Espilae's short term as governor the world leadership was divided into various specialized teams before outright returning to the caretaker system that was in effect prior to Digigurl and Dr. Squailboont stepping down.
Historical World Administrators
Entries are organized chronologically from the date that each caretaker started.
World Administrators under the pre-Governor Caretaker System
World Administrators under the Governor System
World Administrators under the post-Governor Caretaker System
AWTeen History Archive
Main article: AWTeen History Archive
The AWTeen History Archive is a collection of documents and other media from AWTeen's past. These documents were not publicly available at the time of their creation, but are now available in the Archive.
Events
The history of AWTeen's events begins during AWTeen's second generation. Brock and Cahalane were creating different events to increase involvement in AWTeen, such as Name That Tune, various building contests, etc. Brock struck a deal with Brant and the AW Paintball Network to bring paintball to AWTeen. Brock introduced Brant to AWTeen and Brant eventually went on to become AWTeen's third generation Caretaker.
Name That Tune
Name That Tune is a musical game that was notably played often in AWTeen. A later short-lived version called "Name That Tune Remixed" was hosted by GSK.
Notable Locations
Ground Zero
AWTeen's ground zero is regarded as a historical site, and many influences of that can be seen on all incarnations of it. Previous models may be built upon, entirely redesigned, or have older influences born again into a new ground zero. The ground zero usually changes with seasons, but the changes may be more or less frequent, depending on the progress of the ground zero designers.
Up until late 2005, the area surrounding ground zero was very controversial. Expansions of the ground zero land were vigorously contested by land owners. Vandalism was building up in between the empty cracks near ground zero, which hindered any reasonable building in the area. In December 2005, a decision was made to clear a small area around the ground zero, and create lots for organizations and prominent builders to decorate. The project was met with fair success, and several lots dot the area around ground zero. Most however, are still empty, awaiting a builder.
Since the summer of 2000, every ground zero has been backed up and placed somewhere in the world for display. An archive of the ground zeroes, and their surrounding area, can be found at AWTeen 3n 23e 270.
In 2011, the landing zone for AWTeen was moved to the Palm Resort Hotel at AWTeen 2513.69S 1781.84E 0.20a 253 with intent of being a temporary relocation until a GZ resembling Hill Valley from Back to the Future was to be completed. The Hill Valley GZ was never completed and the Palm Resort Hotel remains the world's Landing Zone.
Towns and Cities
Historical Sites
Ground Zero :: AWTeen 0n 0e :: AWTeen's Ground Zero has always been the central point of activity in AWTeen. Events are often held here, as well as games, informative areas, and more.
AWTeen Map :: AWTeen 2100n 2100e :: The AWTeen Map is an interactive map of the entire world of AWTeen. It has important locations marked, and allows for easy navigation of the world.
New Object Yard :: AWTeen 2439s 3557w :: The New Object Yard, by SirGreendown, has groups of most of the objects in AWTeen.
Sources
See also
AWTeen JAM - The former Just Ask Me Guides, AWTeen's version of the Gatekeepers
AWTeen Charter - A former governing document for AWTeen