Godzilla
From ActiveWiki
Godzilla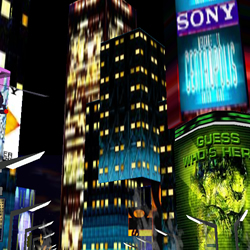 World of Active Worlds
Owner(s)
Founded

1998

Configuration

P20 N,W,S,E ? Users

Rating

PG

Running?

✓

Website

?
Godzilla is a world of the Active Worlds universe that was designed, along with The13th world, for Centropolis Studios to promote their movies. Designed in 1998, the promotional world was set in a ravaged cityscape and featured a large Godzilla avatar.
The world was opened for a preview on April 16, 1998.
External links