Category:Cy Award Winners
From ActiveWiki
Cy Awards Ceremonies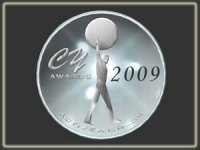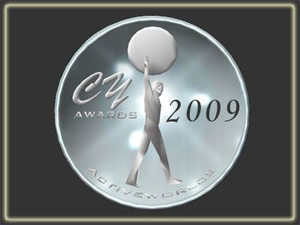 Cy Award Winners is part of a series.
---
---
This category exists in an effort to keep track of users that have won Cy Awards. All winners are organized in this category, which is further sub-divided by the years of ceremonies. Winners will be added as new ceremonies pass annually, or as editors continue progress on recording older ceremonies. Feel free to pitch in by editing your ActiveWiki!
Ceremonies from the earlier years when there was more than one annual awards ceremony share their category based on the year the ceremony took place. If you need to find which specific ceremony they were awarded at, you may do so by navigating via the list to the right.
If you do not see the winners below, scroll down and they should appear.
Subcategories
This category has the following 13 subcategories, out of 13 total.
Pages in category "Cy Award Winners"
The following 108 pages are in this category, out of 108 total.
A

B

C

D

E

F

G

H

I

J

K

L

M

N

O

P

Q

R

R cont.

S

T

U

V

W

X

Y

Z