Anomia
From ActiveWiki
Anomia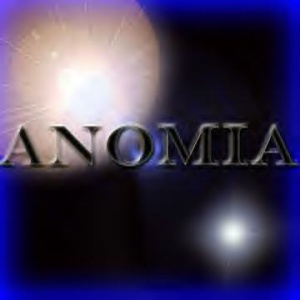 Community of Active Worlds
Location
Leader(s)

Josyph

Founded

January, 2001

Population

~70

Website
Anomia Is a historic city in Alphaworld founded by citizen Josyph. It is the first city to be founded in the current millennium. Anomia is located in the SE quadarant of Alphaworld, taking its place with SW City and Horizon City. Anomia has been active since its founding, making it one of several active historical cities in Alphaworld. Anomia is located in Alastria County (named after the Alastria River), however, the city and county have a dual governance system.
History
Early Period
In January 2001, Josyph, known then as Commander Joseph, founded Anomia in an attempt to provide a space for citizens and tourists to come together for the purpose of establishing a building community. Many other cities emerging at this time did not allow tourists to participate. Josyph wanted to provide a space for tourists to build alongside citizens.
A random location, 13833s 6050e, was chosen for Anomia Ground Zero, and an object was seeded from the nearby Event Horizon Super Highway. Josyph Promptly built a basic road framework common to the time period. Josyph constructed several Municipal buildings, and several citizens and tourists began to build residential buildings.
Anomia briefly entered the Universal Town Network, a town-building network operated by citizen Goober King. This along with other marketing techniques allowed Anomia to expand to a population of 30 citizens by June 2001. Perhaps as many as 10 tourists had also participated in building in and around Anomia. In mid 2001, the Peacekeepers built an official substation in Anomia, which is still functional. Lensman also constructed a Teleport maze location in Anomia in 2001.
Sometime between January and June, Anomia's first suburb, South Anomia was founded. South Anomia became a central location for teaching and organizing tourist building. The first Mayor of South Anomia was citizen Beeman 5. South Anomia was eventually renamed San Anomia, although this name never stuck and the town currently operates under its first name.
In an attempt to differentiate Anomia from other cities, Anomia instituted a virtual money and property system. This system was devised by a group of UTN mayors and basically relied on bots to keep track of virtual bank accounts for citizens. Anomia required citizens to use their virtual money to purchase available lots to build on. Because of this virtual money system, many citizen builders constructed commercial properties in an attempt to earn more virtual money. Because of the ambiguities and inconsistencies inherent in this system however, it was effectively abandoned by 2002.
Between late 2001 and early 2002, Josyph instituted two significant building projects. First, he began constructing Fort Anomia, a military installation on the NE corner of the city. He Also began building The University of Anomia. Construction continued throughout the city, and more citizens joined the community. However, around this time, the developers of the Activeworlds software decided to raise citizenship fees, which sparred a mass exodus from the program.
Because of the exodus from the Activeworlds community, the excitement and membership of Anomian Citizens dropped dramatically. Josyph was left with only a few remaining citizens who were still actively building. In 2003, citizen Derrick briefly took over as mayor of South Anomia, taking the now inactive Beeman5's place. However, this lasted only a few months.
Between 2003 and 2004, Josyph maintained his citizenship, but spent very little time in AW. Then in mid to late 2004, the Mayor returned to his normal schedule of building. At this point, an enormous initiative was launched to construct city-wide infrastructure including hills, rivers, and a massive highway system. This highway not only acted as a beltway system around the city, but also connected Anomia with its neighbors.
2005-2008
In 2005, a New Anomia City Hall was constructed. Some new government buildings were also constructed including the current legislative counsel building. Josyph also adopted the Anomia Municipal Constitution. Other major building projects continued throughout the city, and a new sense of realism was emphasized. This period of realism and revitalization continued through 2008. During the period between 2005 and 2008, Anomia saw the largest increase in infrastructure it had ever seen. The Anomia Tribune Newspaper was founded in late 2005, and since that time, numerous editions have been published and circulated in Newsstands. During 2006 and 2007, the new neighborhood of Beacon Hill was developed, and the new Downtown Anomia was constructed as well. Building progressed in a steady manner during 2008.
2009
In 2009, Anomia continued its expansion, nearly doubling in total land mass. Mountains and a large lake were developed on the Northwest side of the city near the new downtown area. Early in the year, the Alphaworld Bar Association also known as the ABA was formed. The AW GZ Headquarters is located at AW 2010N 6970E, but the organization operates out of the City of Anomia. After speaking with other builders in Alphaworld, plans were formed to link Anomia with Horizion city via a large mountain range. Plans were also made and are now nearly complete to link Anomia with a worldwide railway system constructed by citizen Ragpiano. Also in 2009, Anomia adopted the first ever virtual municipal building code, known as the Anomia Building Code [1]. The Anomia Supreme Court Building was constructed throughout this time period as well in the hopes that actual cases could be heard starting in 2010. The University of Anomia began enrolling students in 2009 as well.
In late 2009, Josyph revamped the Anomia webpage, [2], and expanded the train system that was built by Ragpiano by building public transit infrastructure throughout the city. Josyph also began construction of a large mansion at the top of Beacon Hill. For the second year in a row, Anomia was nominated for a Cy Award.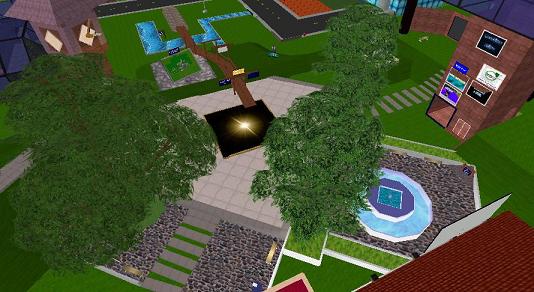 Anomia GZ
Governance
Anomia is currently governed by the Anomia Legislative Counsel, per the Anomia Municipal Constitution. The counsel is to meet regularly, but as of September 2009, the counsel does not have a quorum to conduct business. As such, most day to day decisions about the City of Anomia are made and carried out by the Mayor, Josyph.
Flag
Below is the Official flag for the city of Anomia. The lower image is an example of one of approximately 8 versions of the flag. The Navy outline represents government functions, but other colors are used to denote different divisions of the city government.


Affiliated organizations
Current Activity
Currently, Anomia boasts 70 citizen builders and approximately 10 tourist builders. Josyph is always looking for others interested in expanding the community and volunteering their leadership. Anomia is not a member of the Scarabian Republic and has no plans to become affiliated. Anomia's own governmental systems are substantially different.
Anomia is also in the process of developing an extensive legal system in conjunction with the Alphaworld Bar Association. In addition, Alphaworld's first official building code was drafted by Josyph and went into effect Jan. 1, 2009 within all of Anomia and Alastria County. Emphasizing these aspects of virtual life, Anomia hopes to once again distinguish itself as a leading city in innovative virtual government models.
The University of Anomia is currently open for class, but lacks a formal system of enrollment. Lessons from Josyph are provided in an ad hoc manner and can be arranged by telegram. Formal classes are tentatively set for 2010.
Anomia is currently open for public building. Telegram Josyph if you are interested in building in Anomia.
Current Leadership Council Members
List of Citizens Who Built In Anomia
(under development)
Notable Citizen Friends
Ragpiano Developer
Seiya Friend and Mercenary Builder
Sirqus Friend and Mayor of Horizon City
SW City Staff Many Friends :)
Leroy Former Developer
Contact
Telegram: Commander Joseph
Email:procuratorjoseph@gmail.com