AWRadio
From ActiveWiki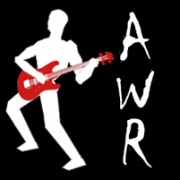 Active Worlds Radio (AWRadio) is an virtual radio statio broadcasting 24/7 within the Activeworlds universe.
History
AWRadio was founded in 1995 by PC hard/SilverFerret. Since then, it has been operated by volunteer Station Managers, the most prominent being Archergirl. Under Archergirl's leadership, AWRadio saw its best years featuring a full roster of shows as well as the highest rated show, The Goober Zone. After Archergirl's resignation, AWRadio saw a decline during the week, only peaking on Friday nights for the weekly Goober Zone.
In 2008, then-current Station Manager Keith Thomas announced that he would no longer be managing the long running station, handing over management to MrMeh. However, due to a lack of interest and declining universe patronage, MrMeh announced "AWRadio might not have the highest numbers anymore. AWRadio might not be hosting the events we were famous for. But I can tell you AWRadio will still be around in some form for years to come," before placing AWRadio on hiatus. In April 2012, AWRadio launched a 24/7 auto streaming service meaning that the station would remain online without human intervention.
Listen
AWRadio can be accessed via awradio.me.
Current Programming
create:noise
spotify:awradio
Take AWRadio in your pocket. A spotify playlist that updates each week with the latest/popular tracks as voted by listeners. The playlist can be found HERE
Staff
AWRadio is always looking for dedicated DJ's. If you wish to join our team Telegram MrMeh in world or send a message via the website.
Past Events/Shows
create:noise

AWRadio's longest running event, create:noise was created out of MrMeh's sporadic parties. AWRadio, with the help of AW users would start, random parties, most of the time while MrMeh was also acting as a JAM in AWTeen

AWRadio Birthday Bash

Upon request from citizens, AWRadio can be asked to host birthday parties for citizens, celebrating either a real or virtual birthday.
Support AW
Active Worlds Radio was proud to be the first affiliate of Support AW. Support AW is an organization designed to grow and expand the community of Active Worlds. Please visit SupportAW for further details and information about this project.