6.1
From ActiveWiki
6.1
Build 1381
Release date

August 5, 2014

Developers

AWI Chrispeg

New features
Chronology
Previous
6.0
Next
6.2
Welcome to Active Worlds 6.1 Essential VR
Version 6.1 continues the v6.0 success story, focusing on customized and cooperate features and installations.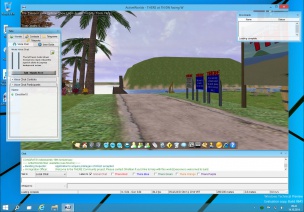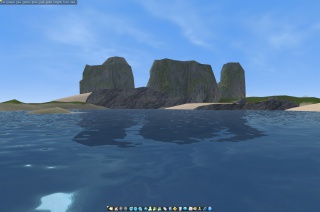 Quick Links

More Highlights of v6
Interactive Web Panels
VLC media player
Voice Chat rewritten
Multi-threaded SDK and Servers
SUW - Single User Instanced Worlds
Build 1396
16 October 2014

Bigger font sizes for major dialogs than the system font size. Better DPI awareness, adjusting dialogs content better to the user's chosen DPI in the system's control panel.
Smoother integration into Windows' logout and shutdown procedures.
Windows XP and Vista are no longer tested on, as long no serious issues occur.
Build 1388-1395
12 October 2014

Major changes in a brief
New UI design and window decoration adjusting their colors to UX-Theme on XP and Vista, and Aero themes on later Windows versions.
Important future leading updates of all components to the most recent Visual Studio development environment and VC12.
Windows platform compatibility from legacy Windows XP/SP3 up to the most recent Windows 10 Preview.
Improved cross platform compatibility to Mac OS-X.
Highly improved OpenGL and Software render modes for school and business graphics.
Many thanks to the guys in the public free universe helping to pin down any issue that showed up and to get the recent version to a flawless launch.
Build 1386-1387
04 September 2014

Improved mouse wheel response for HTML5 based web content on Berkelium embedded web browser (not affecting web plugins like Adobe Flash, since they brew their very own soup).
Better detection of mail-to links in the chat, to avoid url parameters containing an un-encoded @ sign been interpreted as mail address unintentionally.
Added support to RWX tags 100, 200 and 300 for proto-instanced primitives block, cylinder, cone, sphere and hemisphere.
Minor adjustments to mouse focus catching on the 3D render window.
Adjusted MIDI playback for low end platforms and Windows software emulated MIDI playback.
Build 1385
24 August 2014

Improved speed required to store panoramic screenshots, cube map faces, to disk a good deal by multi-threading that process.
Fixed render artifacts that eventually occurred after a panorama screenshot has been taken. Since an additional offscreen camera has been created and destroyed within one render cycle of all other render surfaces, the main render engine lost its current render states.
Build 1384
23 August 2014

Added 360° pano screenshot tool, generating spherical projection maps, to be used by web tools based on HTML5, Adobe Flash, Apple QuitckTime on desktops as well as on mobiles, or any other application capable rendering spherical projection maps, including the AW 3D Browser its self.
Fixed various glitches with sound/noise/effects playback.
Added volume adjustment by proximity for MIDI.
Added MIDI file download/cache management and playback to media player module (media command).
Build 1383
15 August 2014

Replaces Microsoft's DirectShow for MIDI file playback, since it lack in usability by a custom MIDI file player module.
This is an interim build towards replacing Microsoft's WAV player, and the DirectShow graph used for mp3 files, both for sound / noise action commands, by VLC player running as separated process, sharing its resources and capabilities with the media action command. Since VLC dropped support for MIDI, the new custom module will also go into that service module in the future.

Build 1382
14 August 2014

Added support for file uploads in off-screen render to berkelium/chromium web browser.
Added support for Adobe Flash web plugin rendering transparent mode within berkelium/chromium web browser in off screen render mode; thus to enable HTML5 element overlays on top of Flash.
Added audio volume controls to the settings dialog; the main app and web plugin (berkelium) volume control is available on Windows 7 and later; all other and the more important volume controls are available on all supported Windows versions and with a Wine emulation.
Build 1381
5 August 2014

Connection config dialog at installation disabled by default.
One-click installer.
Added double click capability for web apps running in berkelium/chromium, for both, when running as overlay or on a panel.