2010
From ActiveWiki
2010 is the 15th year since Active Worlds came into existence (at first AlphaWorld prior to 1996). Physics was introduced to the Active Worlds browser this year.
Major Events
Community Events
Competitions
Browser Updates
Active Worlds Version 5.0 (Build 1109 on)
Build 1115: Added an option to the web script command "aworld:?click" to show or hide an object in world.
Build 1119: Fixed an issue that occured on WINE, a Windows emulation for Mac and Linux, when objects were not rendered. The Activeworlds Browser version 5.0 is running pretty fast and flawless on Mac and Linux, and can even use DirectX acceleration thanks WINE (special thanks to Aric)!
Active Worlds Version 5.1
Timeline
General Timeline
2010 is part of a series.
---
January
January 1

New Years Party in Yellow.
SW City undergoes a second government reformation. This reformation categorized and clarified their activities into two areas of interest; a real-world production team called SW City Productions (out-of-universe) and the story canon aspect of the city that has sprung up over the years (in-universe). SW City Productions now encompasses all development of SW City Interactive, management of in-world and online content such as the SW City story canon, Forums, Academy, and content of the Encyclopedia. The Story Canon now includes the lore-related aspects of the SW City Encyclopedia and everything previously established under the old government structures and charters, with some minor changes.

January 5

Horizon City turns 10. Roska is promoted to Horizon City hall of fame.

January 8
February
February 5
February 18

Marks the last day of a series of major overhauls on the ActiveWiki Main Page. Icons and images now assist with the frontpage navigation, and sub-topics are easier to find than ever before. Daily events and statistics are prominently featured.
March
March 5
March 8

AWI begins a promotion that offers 6 months of free citizenship to refugees from the recent closure of the There.com virtual world.

March 14
March 21
March 29
March 31

Hosting provider Chicago 3D closes amidst financial difficulties.
April
April 29

A unanimous community vote of (13-0) was held on the ActiveWiki to establish our Editing Conduct policy. The Administration pages were also designed around this time.

April 30
May
June
June 2
June 27
June 28
June 29
June 30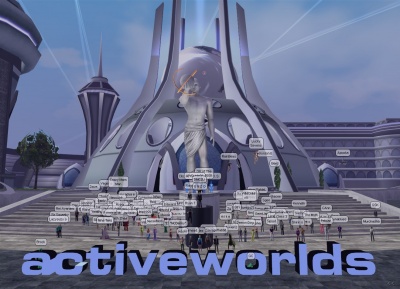 July
July 1
July 2

5pm VRT - A parade of movers is organized in Zelena City and grand marshaled by Flagg. Half a dozen citizens participate by building floats, with numerous others following along the streets of Zelena or riding on the floats.
7pm VRT - Bingo worlds open to bridge the time gap between the parade and the community photo.
10pm VRT - The Active Worlds community met on the large steps in AWGate world for a massive community photograph. Over 150 people participated.
11pm VRT - The festivities of the day end in AWSchool with a wrap party at the Fishbone.

July 16
July 23
July 30
August
August 6
August 7

AWReunion world open through autumn, with the intent of creating the atmosphere of a reunion in the universe.

August 10
August 24
August 25
September
October
October 9

Builder's Challenge releases a new game type, called Speedbuild. Players work on individual lots in a small scale to create a large scale project in public building worlds. The first project is created in Alphaworld.
November
November 1st

The world of Sedan opens to the public (tourists included) for the first time after almost four years of existence. The opening was originally supposed to be only a one week opening event but the world had such an important flow of visitors that Nyxboy quickly declared it to be Sedan's first real permanent opening. Sedan was declared world of the month in the time that followed the opening.

November 6
November 13

2010 Cy Awards Ceremony took place at 10pm VRT. Roughly 120 users were in attendance, and the ceremonies were hosted by Lady Teal. AWPortals offered a chat viewers to allow viewers to attend via a web browser as an alternative to being in-world.
December
December 3
December 4
December 5
New Communities and Worlds
Notable Locations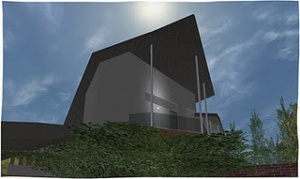 Sources