TrueSpace
From ActiveWiki
TrueSpace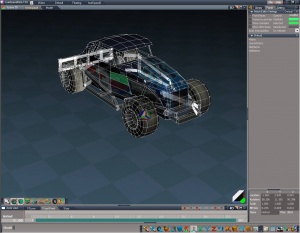 3D modeler
Creator(s)

Caligari Corporation

License

Proprietary

Price

Free

Downloads

Always scan downloaded files before attempting to open

Unavailable

Website
trueSpace was a 3D-authoring tool, which provided NURBS-based modeling tools, realistic rendering and advanced surfacing features. In 2008, its creators Caligary Corporation were bought out by Microsoft. Since May 19, 2009, TrueSpace has been discontinued.
trueSpace file formats
TrueSpace object (.cob) and scene (.scn) files have been supported for quite some time, as an alternative to the Renderware format. Commonly used for avatars and other more complex objects, these files are still seen throughout the Active Worlds universe. This particular file type is generally limited to the trueSpace modeling software.
See also
External links